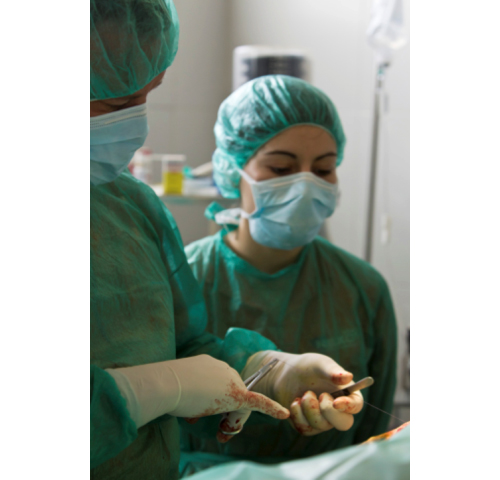 NEXO is a network of veterinary clinics and hospitals specialized in comprehensive veterinary services to pet owners. Within their teams of veterinarians and assistants there are professionals with proven experience and "know-how" in the veterinary field accumulated over the years . These circumstances are what provide veterinarians and auxiliaries (students and graduates) the chance to develop personally and professionally in a dynamic and professional environment.
Our training programs last for a week and, depending on the chosen centre, you will have the opportunity to receive theoretical and practical training. In addition students are always supervised by a tutor who will be evaluating the student's progress. 
Working at a veterinary clinic is fascinating: come and check it out!
Description of practices
The NEXO training program introduces students and graduates to the world of veterinary clinics
With NEXO you can carry out practical training in the area of consultations, diagnosis, and surgery as well as in the management of hospitalized animals, performing the following tasks:
Anamnesis and physical examination in the consultation room.
Support in the process of diagnostic x-ray, ultrasound and laboratory.
Support in anesthesia, surgery and postoperative tasks.
Emergency support
Giving support in hospitalization.
Profile
Veterinarians: students, recently licensed and trainee clinical veterinarians who want to test their acquired knowledge.   
Auxiliary veterinarians.
What does the NEXO training programme include?
Personal tutor during your placement in the chosen centre.
Access to the centres library.
Access to the study room.
Wifi
Tablet with contents.  
Daily practical training according to the casuistry of the centre.
On-site assistance in consultations and surgeries.
Specialized training in traumatology and orthopedics *
Specialized training in neurology and neurosurgery *
Specialized training in diagnostic imaging.
Procedings
Carrying out memory summary by the student.
Why a placement in one of the Nexo centres would interest you
To learn about the day-to-day operations in all of the most common clinical procedures: consultation, diagnosis, surgery and hospitalization.  
Nexo has years of experience in practical training for veterinarians.   
You'll find it much easier to find a job in any of our clinics.
Cost of the placement:  600 €.
How to apply for a placement
By filling in the following form.  We will contact you shortly to make arrangements for availability and reservations.